Live Virtual GREEN Designation Course
NAR's newly updated GREEN Designation Course: People, Property, Planet, Prosperity
covers the distinguishing characteristics that make a home high performance. The course looks at why consumer demand for these homes is increasing and how both the homes and consumer expectations impact the market.
The course prepares real estate professionals to provide advice and sources of information to help homeowners improve the resource efficiency of their homes from low-cost fixes and DIY projects to retrofitting and replacing systems to big budget remodeling projects. It also looks at constructing a new, resource-efficient home and the value that real estate professionals can bring to the design and build team. Students will then focus on applying their knowledge of resource-efficient, smart, and certified homes and adapting their core real estate skills to build business success in the niche market for resource-efficient homes.

December 7 – 8, 2021
10:00am – 5:00pm CST
Instructor: Craig Foley
Cost: $149
Registration cut-off date: 12/2/21
Meet the Instructor
Craig Foley, GREEN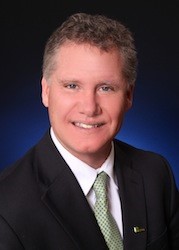 Craig Foley is a leading national voice on sustainability in the real estate industry. Craig's combination of real estate and energy management skills give him a unique perspective about sustainable energy solutions and subject matter expertise on greening the MLS, high-performance home valuation and marketing, and the impact of climate change on the real estate industry. He is a LEED Green Associate and the chief sustainability officer for LAER Realty Partners. As a real estate broker, he has sold several high-performance projects in and around Greater Boston. He is also the team co-founder of REthink39 Group. REthink39 is devoted to lowering the 39% of U.S. energy consumption attributed to the built environment and believes they can be part of a solution with every transaction closed.
As a real estate consultant, he has partnered with a broad range of companies including Lawrence Berkeley National Laboratories, Honeywell, Northeast Energy Efficiency Partnerships, Elevate Energy, and the Massachusetts Clean Energy Center. Craig was one of five people in the U.S. to receive the EverGreen Award by the National Association of Realtors (NAR) in 2013. His committee work at NAR includes chairing the Sustainability Advisory Group in 2019 and will be the 2022 chair of the Land Use, property Rights and Environment Committee. In 2020 Craig was honored to be asked to chair NAR President Vince Malta's Advisory Group on Sustainability. He also has served on Fannie Mae's Energy Advisory Council and the Energy Efficiency Task Force for Freddie Mac.
See what Craig has to say about the course!
Important Notes:
There will be a half-hour lunch break and several short breaks throughout the day

No CE credit will be granted for these virtual courses.

Please note that you must be in attendance for the entirety of the course to receive course completion credit. No course credit will be awarded if you miss the day, log in late, or leave early. No partial credit will be granted. No exceptions.

After November 23rd, no refunds will be granted.